The last blog post was about "finding inspiration". I showed you my top 4 sources of inspiration. Today I want to talk about how you can collect this flood of inspiration and present it for a project. Mood boards in all forms are suitable for this.
You've probably heard of mood boards. They help you to give your projects a direction and present them as a visual collage. They should serve as a guideline for your photo shoots and give you a first impression of what the result could look like. You try to visualize your thoughts in terms of colors and style of the pictures. It is important that you not only show visualizations of the motif, but also give your project a mood (Mood). Therefore try to show colors, emotions, textures, patterns, backgrounds and props.
You can create your mood board in different ways. Here I show you some online and offline possibilities, using the example of a shooting with the topic "Statement Earrings".
ONLINE MOOD BARD
Online mood boards are very practical. You can create them quickly with tools like Pinterest and Canva, and you have direct online access to infinite sources of inspiration. Online moodboards can also be sent out easily. So you can easily send your customers your idea of the shooting.
Pinterest
Pinterest is not only a great platform for finding inspiration, but also for creating mood boards. Pinterest offers the possibility to create your own pinboards. You can name them yourself and fill them with inspiration. You can also send the link to the pinboard to your customer. If you don't want other Pinterest users to see a board, you can mark it as secret with the pencil symbol in the upper left corner. There you can also invite other users to participate in your moodboard. This way you too can pin inspirations on this pinboard.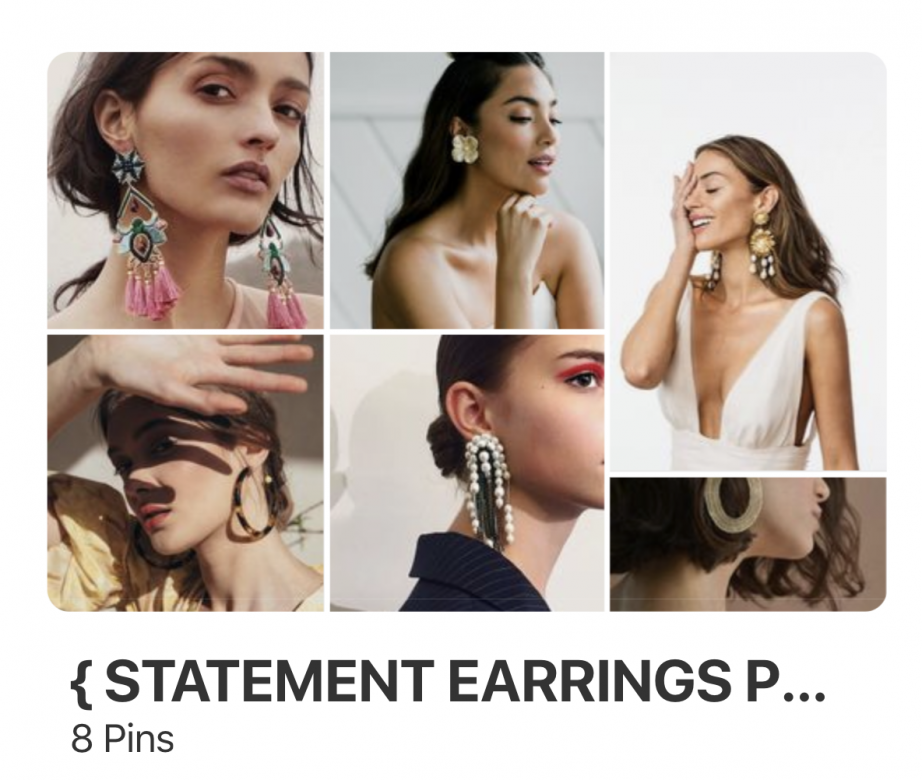 Canva
Canva is an online graphic design tool in which you will find countless graphic templates and fonts. You can use templates for virtually any application. It has presentation templates, posters, Pinterest graphics and much more. All you need to do to use Canva is register.
For your photography portfolio you can choose any template that suits your needs. I have chosen the presentation (16:9) here. Afterwards you choose a grid on the left side at Elements. There are variously arranged grids. Afterwards you can simply upload pictures via the upload window and insert them into your grid via drag-and-drop. It is always a good idea to add a small color palette. You can also add a new raster and resize it.
Finally, you can simply export your mood board in the top right corner and send it to your customer by email.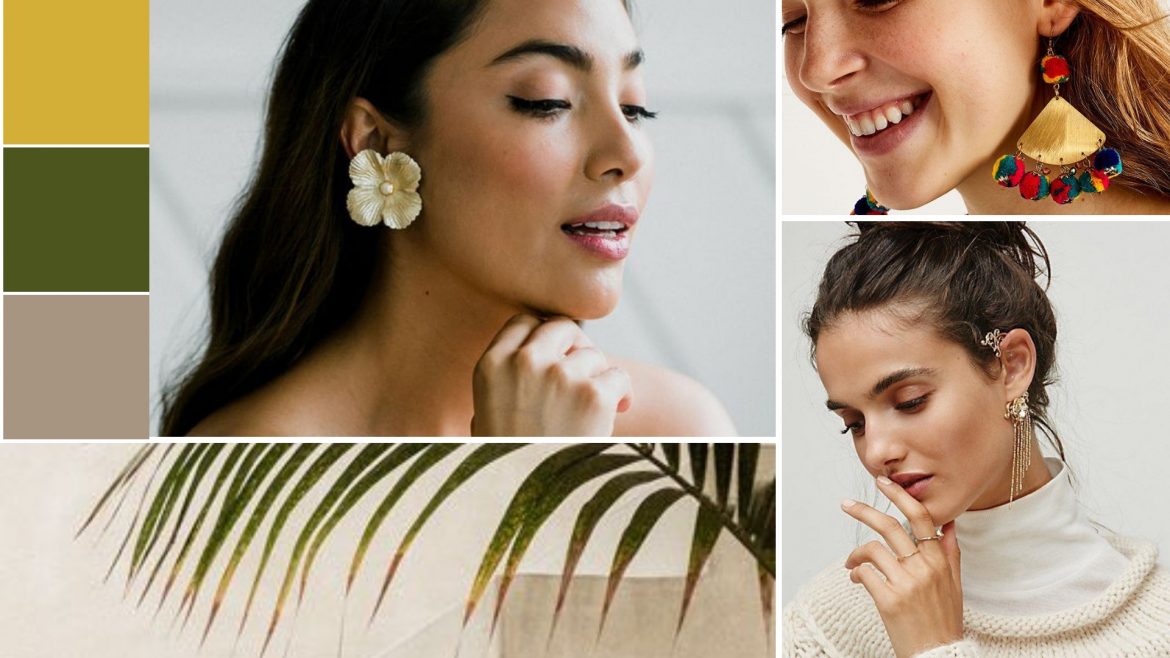 OFFLINE MOODBOARD
With offline mood boards you can let off steam creatively. It's a nice job and the results look great. However, it can quickly become time-consuming and you can't share the walls with customers as well. For heart projects it is still a great thing. For example, I tend to use an offline mood board to capture my general style of photography.
Mood Board Walls
For mood board walls you first need a wall where you can place your inspiration. There are several ways to do this:
Decorative lattice wall
Cork wall
magnetic board
Bringing inspirations to the wall with adhesives
Stick inspirations on a thick paper and create a kind of poster
Afterwards it goes to collecting and sorting inspiration. Bring your magazine cuttings and other materials to your wall. Maybe use fonts and textures to give your mood board an extensive mood.
Photoshop
If you like to play around with Photoshop or other Adobe applications, you can create your mood board just as well! I like to make my mood boards in Photoshop, but I always need a lot of time for it. But I appreciate the fact that I can freely add shapes and symbols, such as adhesive strips or arrows.
This is my Photoshop mood board for a planned shooting. As you can see, I added emotions, textures and colors in addition to the motives and poses.
Here you can download this Photoshop mood board template and fill it with your own content:
Later on, when it comes to conceptualizing a shooting, I will revert to my mood board. More about this in a next blog post.